Good morning everyone...
Where are you from?What do you see outside?Leave me a comment and let me know..
It is cold here,white frost all around..brr..colder tonight and then again tomorrow night.I think even my Great Pyrenees may want to come in tonight!!! ;0
My fire doesn't want to get started this morning ,so i have the heater in the kitchen running and i plugged in my ''tiny'' electric heater in here with me.When Jeff is here he is up all times of the night adding logs to the fire when it is cold,not me...I wrap warmly and i am sleeping till the clock goes off!usually there are still lots of hot coals and the fire is crackling in a matter of minutes but not this morning..no worries...be ok....We are in the deep south,southern Alabama and it's like 25 degrees this morning.They say maybe will reach 40 with a 10-20 mph wind out of the north.colder tomorrow and tomorrow night.I have been seeing on the news and weather all the stuff u guys are having the farther north up you go!Please be careful,,,dress as warmly as possible and watch for friends,kids,elderly and pets..pipes too..lol..Leave me a comment and let me know where you are and what the weather is like there please...love to hear..you have some pics,share them if you wouldn't mind them being posted here..love to do that.kids,animals,ice,snow ,cold...doesn't matter..thanks a lot guys..don't forget ..giveaways from here start next month...(mine) so be a follower on twitter or here on blog ,rss...any of the above ..i do appreciate it...
be warm and God bless///contest giveaways from around the bog here for you to enter!!!
Betty R~Simply Southern
Hunting Paradise in God ,GrandKids,Fireflys and Whipporwills!
========================================================
an ordinary life
has for all of us to win(well 1) GUITAR HERO!!
Guitar Hero: World Tour Guitar Bundle for Xbox 360--a music game fan, but he does love this game. And the songs rock!
The Guitar Hero World Tour set list is comprised entirely of master recordings from some of the greatest artists of all-time including Van Halen, Linkin Park, The Eagles, and Sublime. There are over 85 tracks, plus frequent downloadable singles and track packs. In addition to the killer track list, the game will feature rock icons such as Hayley Williams of Paramore and Travis Barker.
It's fun for game lovers of all ages. We've played this game and love it. It's one of the best games to play with your buddies. (or so says Ordinary Dad)
Win IT!
One winner will receive the Guitar Hero: World Tour Guitar Bundle for Xbox 360.
To enter you MUST follow Ordinary Dads rules: "Kristin's
what to do?First head over there ,,lol..contest ends jan 29th..click above at an ordinary life..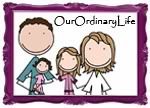 ========================================================
thisfullhouse
is giving away !!!!!!!
To help promote the New Xbox Experience (an on-demand, high-definition and social network, all in one game system) one very, VEry, VERy, VERY lucky reader will receive an Xbox 360 ELITE, including a black wireless controller, a black headset, an HDMI cable, two video games (LEGO Indiana Jones: The Original Adventures and Kung Fu Panda) along with Xbox Silver and 1 month free Gold Membership, courtesy of Microsoft Corporation - you can check out the FULL package, here - how cool is that?!? Makes it feel sort of like Christmas, all over again.
Because, we roll like that.
(Retail Price: $399.00)
10:00 a.m. on Tuesday, January 20th
========================================================
lolabboutique
The winner of this FAB giveaway gets to choose from one of
two choices!
First Choice: A lovely surprise package directly from
Lola B's Boutique
.
I will wrap up a mix of delightful products and send it right to you...
worth $150.
Second Choice: A one full room styling package.
Let me help you with any questions regarding
colors, furniture placement, and styling.
worth $200.
contest ends jan 20th!
YOU JUST MUST TAKE A LOOK AT THE BEAUTIFUL PEICES SHE HAS IN THE BOUTIQUE!!I just love her peices..but then i am a vintage freak!!! i would love to win this package...
=======================================================
About Cheap Mobiles
To celebrate the official launch of the About Cheap Mobiles blog, the best place to find out how to get the very most from your mobile phone, we are proud to announce our first blogger's competition.
THEY have $100 in prize money up for grabs for one lucky blogger - and it could be the easiest money you've ever made.
To stand a chance of winning the cash CLICK ABOVE ON LINK!
=====================================================
org.junkie reviews-enter here
Today Karen and Gail are giving away a copy of their book though to one lucky reader! So if you are thinking about moving anytime soon then you'll want to put your name in for sure. All you have to do is just leave a comment below before Monday, January 19th
========================================================
Do you save anduse coupons like me?If so this is surely a contest for you..I am in on this one...I used some of the coupons i had on hand yesterday and saved 8 bucks on 4 items!I just grabbed a few things at the dollar general..as hard as money is now,if you are not already using coupons,you may want to start!!!
mom saves money
Here we go again, coupon giveaway #5 is now open! This time I have over 100 manufacturer's coupons with a value of more than $130! All valid until February 5, 2009 or later.
========================================================
thesmallobject
To kick off organizing for the New Year, I put together some Happy New Year List + Date Planner stamp sets. Basically that's a really long title for getting our The Make-a-List To Do List Stamp, The Make-a-List To Plan Stamp, stamp pad, perfectly sized notebook and really cool twig pencil to get you making lists all throughout the year
========================================================
=======================================================
=====================================================