Hello readers and happy debate day!
contest on bottom!!!!
I do hope and pray that everyone watches the debate tonight,,This is crucial.We must be very careful on whom we vote in,our country and our families well being is at stake!Never has another vote been this important ,at least in my lifetime(45).Seems everything is going downhill in our country and we must take our rights and freedoms to heart ,and vote smart.
I just can not see voting for Obama,too begin with,total lack of experience..Yes i know Joe biden does,BUT WE ARE NOT VOTING FOR JOE BIDEN! His beliefs are way different than mine,he just does not see the problem.Yes i know he says he does,but watch out.And please ,do not let the idea that he is a smooth speaker waver you.We have had great speakers,but that is not what America needs,We need A leader....That he is not i am afraid.10 more years down the road ,Obama may be.But not now.
''We are one month from the elections and as of today, the poll numbers indicate we have our work cut out for us. Americans are angry. VERY ANGRY. The recent bailout controversy has only stirred the seething rage that is bubbling up among taxpayers.
The sad thing about voter anger is that it's misdirected. While there is plenty of blame and fault to go around for both parties, there really is hard evidence that John McCain tried in vain to get attention focused on the totally absurd lending practices of Fannie Mae and Freddie Mac that are at the heart of the meltdown. Barack Obama is the second highest recipient of political cash from the big bosses of these entities, and his chief economic advisor Franklin Raines took over $90 million in bonuses from Fannie Mae. That's right---$90 MILLION. Do you really think that Barack Obama will lead "reform" of a system that he has helped grease?
His radical views on when life begins and his priority of protecting abortion rights over the right to life for the unborn are beyond most of even the most extreme leftists. His work with ACORN, a radical political organization is especially noteworthy in light of the fact that ACORN received over $760 million in "fees" from banks to help push people into "N.I.N.J.A. loans." (These are loans made to people with No Income; No Job; and No Assets, thus NINJA loans.) ((borrowed from mile huckabee)
Imagine Obama as President and Democrats holding majorities in the House and with a possible 60 vote margin Senate.
Goodbye, 2nd amendment rights.
Goodbye, protection for the unborn.
Goodbye, tax breaks.
Goodbye, diligence against state sponsored terrorism from rogue governments like Iran, North Korea, and others.
Goodbye, parental rights as a fundamental right to not be supplanted by the government.
Goodbye, holding traditional marriage as one man, one woman for life.
I'm not ready to accept that. ARE YOU????????????
Tonight, John McCain and Senator Barack Obama will debate in a town hall together for the very first time. You'll have the opportunity to hear questions from everyday Americans and I know you'll see the sharp contrast between the liberal plan for America and the reform plan for America.
This summer, John McCain proposed a series of weekly joint town hall meetings with Senator Obama. But Senator Obama - no stranger to saying one thing and doing another - reversed his position and backed out. Simply put, the Obama-Biden Democrats' rhetoric doesn't match their record.
Don't be misled by the Obama-Biden Democrats. They've proven they'll say anything to get elected. And it's up to you and me to get the truth out to the American people. We are four weeks away from Election Day and we need your support to win important races across the country on November 4th.
When push comes to shove, Senator Obama and his friends on the far-left will always tell you one thing and do another. They say the troops have their support, but turned around and voted to take away critical funding for our men and women in uniform. They talk about cutting taxes, but turn around and vote for tax increases. They say they're for energy independence, but won't support crucial off-shore drilling efforts. We just can't trust them to lead.
If we sit on the sidelines, the Obama-Biden Democrats will win. But, with you on board, that won't happen. McCain-Palin Victory 2008 helps fund the massive get-out-the-vote effort to elect our ticket from top to bottom. And we need your help to raise the millions needed for this program.
There's only one ticket that will put country first, there's only one ticket with a record of reform.
John McCain and Sarah Palin....
May God bless us each and everyone!
Betty~Simply Southern
ps...Told you yesterday i would update on our recycling trip,we made $118.00..not bad for a days work..lol...
===============================================================
CONTEST &&&&&&GIVEAWAYS!!!!
===============================================================
PLEASE RIGHT CLICK ON LINKS TO STAY ON THIS PAGE.i CAN NOT GET THE HTML TO WORK RIGHT ANYMORE!!! SORRY..............
===============================================================
dkmommyspot.com HAPPY ANNIVERSARY
That's right, dkMommy Spot has hit its 400th post! And are my typing fingers tired. Well, not really. I'm actually just gearing up and to prove it, I'm going to have a very special giveaway as a thank you to dkMommy Spot readers.
dkMommy Spot started out two years ago on the 26th of October and it's gone through quite a few shifts, including a move to its own web address, the addition of giveaways, podcasting, and of course loads of alternative solutions for chemical-free families. So what better way to celebrate than to give away something all-natural? Here's what the winner will receive:
$25 Whole Foods Gift Card
1 bag Chamomile tea (loose leaf - or should I say "flower"?)
1 tea ball
… and a few other goodies
Stay tuned for even more dkMommy Spot fun. There's lots more on the way for another 400 posts!
3 Ways to Enter:right click below to enter //GOOD LUCK!
dkmommyspot.com HAPPY ANNIVERSARY
=======================================================
NEWS FLASH ABOUT CIDS!!!!!!!!!!! HAVE A FAN BLOWING ON BABY AND IT GREATLY REDUCES THE CHANCES OF IT HAPPENING TO YOUR BABY!!!!gOOGLE IT,YOU'LL SEE....
========================================================
go check out and enter into the virtual baby shower!!!!
There are all kinds of great things to win,any mom or mom to be (or nanna) would love all these great items!Make sure you check out the great sponsors of these products as well while there.
=============================================================
several contest up and running and this is a super cool blog!click below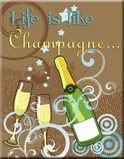 =================================================================

How to Enter
pinklemonadeoflife's
Fall Fling / Blogaversary Giveaways
Soooo, you'd like to enter Pink Lemonade's Fall Fling / Blogaversary Giveaways..... Here's how to do it!CLICK ABOVE ON BUTTON,DEADLINE FOR ALL CONTEST-NOV 30,contest changes weekly!!!!This week , she has a prize that is sure to be worn over and over again during the Holiday party season! Our friends at Strappys have a beautiful set of Oval Link and Rhinestone bra straps (a $31.99 value) for the winner of this week's contest!
To Enter our giveaway for the jeweled bra straps from Strappys,click below!
How to Enter
pinklemonadeoflife's
======================================================================
Frugal Finds From your Frugal Friend
Frugal Finds From your Frugal Friend
has a contest now to win a static 125x125 custom button design ($10 value) this week to one lucky winner.ReadyBanner.co is the sponsor! head over there now!!!!ends Monday, October 13th,
Frugal Finds From your Frugal Friend enter contest here
==================================================================================
===================================================================
savvyverseandwit
is giving away one copy of A Grave in the Air by Stephen Henighan to one lucky winner.Deadline is Oct. 10 at Midnight EST. she will announce the winner on Oct. 11