Happy October everyone!!!
(contest on bottom)
Well for a lot i suppose it is not too happy....Stock market falls,bail out doesn't happen,banks being bought out for unheard of low prices...Depression of 2008 ,here we are.I try really hard to stay optimistic ,no way will i allow negative thoughts to stay too long at a time.You will get depressed that way.Been there ,done that,NO MORE...Not a good way to live.So positive thinking it is.I can be glad now i am in a lower class of living,home paid for,not near as beautiful as some,but it is comfortable,cozy and inviting and i grew up here...so that is good.My kids and grands are in good health as far as i know,that is a blessing within it's self thank
God.What i would really like to see come out of all this is the greed and self righteousness that we have filled America with come out!A lot of people and co.'s have become overly rich at the expense of someone else over the years.Love thy neighbor has become a forgotten rule.Give and it shall be given unto you has become something most laugh at....These rules were put into place for a reason...If you care about each other,we have someone at all times who cares.I don't care who you are ,at one time or another you need someone.Wouldn't it be great if it were like it was years ago?You fell on hard times,neighbors from all around came to help.House burn,neighbors come and you build another one.Need a barn or a shed?Heck they'd come from miles around to help build you one and have a buffet spread out on a table from all the ladies for miles.It turned into a huge party!Everyone gave of themselves for others because they cared and knew if they needed the same thing ,you'd come to them.No one was afraid to leave windows and soors open..If someone passed by at meal time ,you'd invite them in..Now you are scared of them because they are probably there to rob you or worse!Children walked roads and visited each other on bikes,horses or just walking,Now you are afrais to let them because there are so many child molesters... ....What happened here that made us change? We forgot about God,we became
GREEDY!!!!!!!!
self righteousness
lack of respect,morals,descency,love,HARD WORK .
If the economy crashing can bRing back any of these good things so that my grandkids and kids can grow up in a better place,i say....BRING IT ON....
GOD BLESS US ALL......
Betty ~Simply Southern
((((OH AND LET ME ADD.....until i get the kinks worked out please right click and open in new window to avoid leaving this page..sorry for this but i CANNOT get blogger to work right now with the links...thank you)))))))))))
Also would like to hook you up with a really cool site i was just visiting!
Green Mom Finds
You know with all the chemicals and poisions that are all around,we can use all the help we can get to cut down on them.The more green we go the better off us and our families are.So get a cup of coffee,glass of tea,whatever your desire ,head over and look around.I assure you ,you will find something that gets your attention.Join the community and take advantage of what it has to offer!make sure you look over the forums,,good stuff here...
Green Mom Finds
~~~~~~~~~~~~~~~~~~~~~~~~~~~~~~~~~~~~~~~~~~~~~~~~~~~~~~~~~~~~~~~~~~~~~~~~~~~~~~~~~~~~
berrie sweet picks
and boon is giving one of their readers a chance to win this wonderful highchair!I would love to have this myself with all the new grands and great nephew!The Flair chair retails for $229.99 and comes in either blue and white or orange and white. ONE lucky winner gets to choose their color scheme when she randomly choose's an entry at midnight, EST, on October 7.Here are the specs on the goods: Boon's site says the Flair has a chemical resistant waterprrof pad (nice...), a five-point restraining harness (really nice...), and an adjustable position, compact tray ...
Also sounding pretty cool are the urethane castors that make it easy to slide the Flair anywhere without a scratch on your floor. Awesome!!! Oh, and dare I mention that this bad boy seats a child up to 4 years and 50 pounds?????
WHAT ARE YOU WAITING FOR????
oh!oh!oh! While you are there also enter her other contest going on!!!!!a contest for a limited edition Chocolate Bar InMat from Go Baby.valued @39.99, is machine-washable, rolls up tight with a magnetic closure all easy-peasy, and fits right into the diaper or gym bag, right? and several more contest ,so enter them all!!!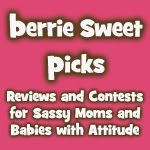 ==================================================================================
Amazon is having a Halloween Sale, offering DVDs as low as $4.99 and up to 48% off on Blu-Ray discs. They are also offering buy one get one free on select horror DVDs, a list which includes: Halloween, Phantasm, Children of the Corn, The Evil Dead, Dawn of the Dead, Evil Dead II, The Wicker Man, The Hills Have Eyes, Masters of Horror, Re-Animator, and about 140 other movies. Might be worth checking out.
=================================================================================
lifeislikechampagneblog
is running a contest right now through october 6th.
Christina P Designs
has offered a personalized two ring necklace for the giveaway! See rules on her site & enter.
lifeislikechampagneblog
+++++++++++++++++also while you are there make sure you check out this contest!!!!
Looking for something more personalized? Laurie offers a chance for your home to be portrayed on canvas! This is a one of a kind commissioned painting of your home. I love this idea for not only a wonderful memory of the place you spend most of your life at but a also a very unique gift for that person who seems to have it all! I love the bold color and dramatic light she uses in her house paintings which them inviting and a place you would want to visit.
WIN IT!!!
This is very exciting!
Veridian Art
has offered one winner a Commissioned House Painting! See rules below.
lifeislikechampagneblog.com win a canvas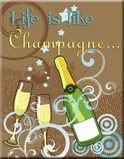 ===================================================================================
====================================================================================
==================================================================================
Book Shipper
head to the HACHETTE BOOK GIVEAWAY - THE ELECTION BOOKS
leave them a comment on their post (make sure they have a way of contacting you). That's it. If you win you will get ALL 11 of these great books!!!! and they will be picking 5 winners. They will be mailed to you directly from Hachette and they know that they are very fast at mailing them!
these are a great set of books so head over there and enter,
Book Shipper
++++++++++++++++++++++++++++++++++++++++++++++++++++++++++++++++++++++++++++++++
moms in a blog
One winner will receive a 12 month bundle membership to BigIQKids.com. To enter visit BigIQKids website and then leave a comment on the contest announcement stating how winning a BigIQKids.com 12 month bundle membership would help YOUR child succeed.An additional entry may be earned by stumbling, tweeting, posting on Facebook, posting in a forum or blogging about the contest. Contest ends 10/13/08.
moms in a blog
============================================================================
Blonde reviews contest
Want to win a case of Dial Complete right here?
The campaign's Web site features:
* a video contest for kids
* an online "DC Germ Blaster" video game
* a variety of fun, educational hand washing materials parents can print and share with their children, including a home hand washing chart, coloring and activity sheets, bookmarks and a memory game.
* a sweepstakes visitors can enter to win a year's supply of Dial Complete foaming hand wash.
Head on over and take advantage of all the site has to offer!
Blonde reviews contest
++++++++++++++++++++++++++++++++++++++++++++++++++++++++++++++++++++++++++++++++++
To enter this drawing, just send us an email with the subject line "I need cards!" Deadline to enter is Friday, October 10 at midnight.email to contests@themamalog.com ------ thats all
The winner of this giveaway will receive a set of 40 cards(holiday,bday,various cards)…a retail value of $66.40! Not only does this include birth announcements, but the Holiday line that will be added to the site in October
++++++++++++++++++++++++++++++++++++++++++++++++++++++++++++++++++++++++++++++++++
Enter for a chance to win the DVD of "Drake & Josh: Best of Seasons 1-2." The three-disc set contains 15 episodes of the Nickelodeon show. To enter, e-mail your name and address to contest@detnews.com. Put "Drake & Josh" in the subject line and enter only once by 5 p.m. Tuesday.
+++++++++++++++++++++++++++++++++++++++++++++++++++++++++++++++++++++++++++++++++++
How would you like to win a beautiful photo purse?Check out
cool photo ideas!
.Up for grabs is a beautiful Photo Insert Purse featuring a soft brown faux suede with brown faux croco leather trim. Purse measures 16″w x 12.5″h x 5.5″d and holds (9) 3.5″ x 5″ photographs. Zipper closure, inside zipper compartment and 2 interior pouches make this the perfect tote for everyday use!hurry over and get signed up .contest ends october 2nd 2008.
+++++++++++++++++++++++++++++++++++++++++++++++++++++++++++++++++++++++++++++++
HEY!!!and a reminder to go over to
accidental moms
..They are having a cyber baby shower with lots of great things to win!CHECK IT OUT!!!
http://accidentalmommies.com/2008/09/lil-cubby-handcrafted-baby-onesie-or-t-shirt-virtual-baby-shower-giveaway/
================================================================================
another great place i'd like to remind you of is
momdots.
,,she also has some really good contest going on now..look around ,enjoy yourselves!
======================================================
Have you ever been shopping over at
MyBabyPajamas.com
? If not now is the time to check them out!They have some awesome pajama designs for the family .Christmas is coming so head over ,look around and order the kids some really cool pajamas for the cold night's ahead!
===============================================================
laurawilliamsmusings
Most bloggers know laura!Laura has a very neat site jammed pack full of fun!One of the first blogs i was introduced to several years ago when i started blogging..right now laura has a contest going on. She has one Sesame Street K'NEX set to give to one of her lucky readers,,click here now===>>>>
laurawilliamsmusings
===========================================================